The surroundings of our little village are just beautiful and perfect for outdoor training - all year round. Bring some friends or colleagues and we will inspire you to a healthier life. Among our staff, you will find a certified yoga instructor, a physiotherapist, running coaches, a functional trainer and a CrossNature-instructor. We are all trained in sports nutrition, and of course, all of us speak English!
We run weekly training activities, please read more about them here.
Functional outdoor training - regardless of the weather! The training is focused on strength, with shorter sequences of running and jogging. This is a playful form of training.
Free tryout class!

Fall/winter 2017/2018
Sundays at 19:00 - 20:00
Starting point: Långared School, Långaredsvägen 93, Alingsås
Price: 10 classes: 800 SEK
Single class: 100 SEK
Yoga calms the mind, strengthens the body and has even more health benefits. Our classes are inspired by ashtanga yoga.
Free tryout class!

Fall/winter 2017/2018
Time: Mondays at 19:00 - 20:15
New classes start 27 November
Location: Långareds BoIS Club House, Bruksuddevägen 4B Långared, Alingsås
Price: 11 classes: 1350 SEK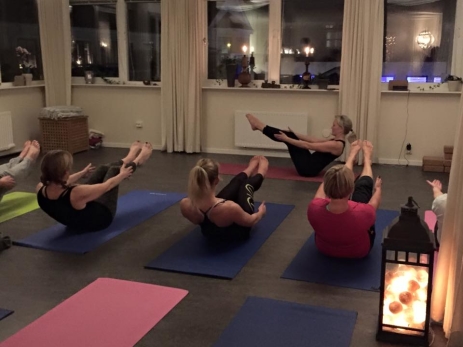 Swedish classic massage therapy is great for sore muscles and gives new energy to both body and mind.

Location: We are based in Loo, Alingsås, but other locations in the region can be organised, please contact us.
Prices
Half body (30 minutes) 600 SEK
Full body (60 minutes) 1100 SEK

Make your payment via bank transfer, credit card, Swish or by using "Friskvårdskuponger" or "FriskvårdsAppen".